Here are instructions for getting to NCR for Atlanta BitDevs' Socratic Seminars.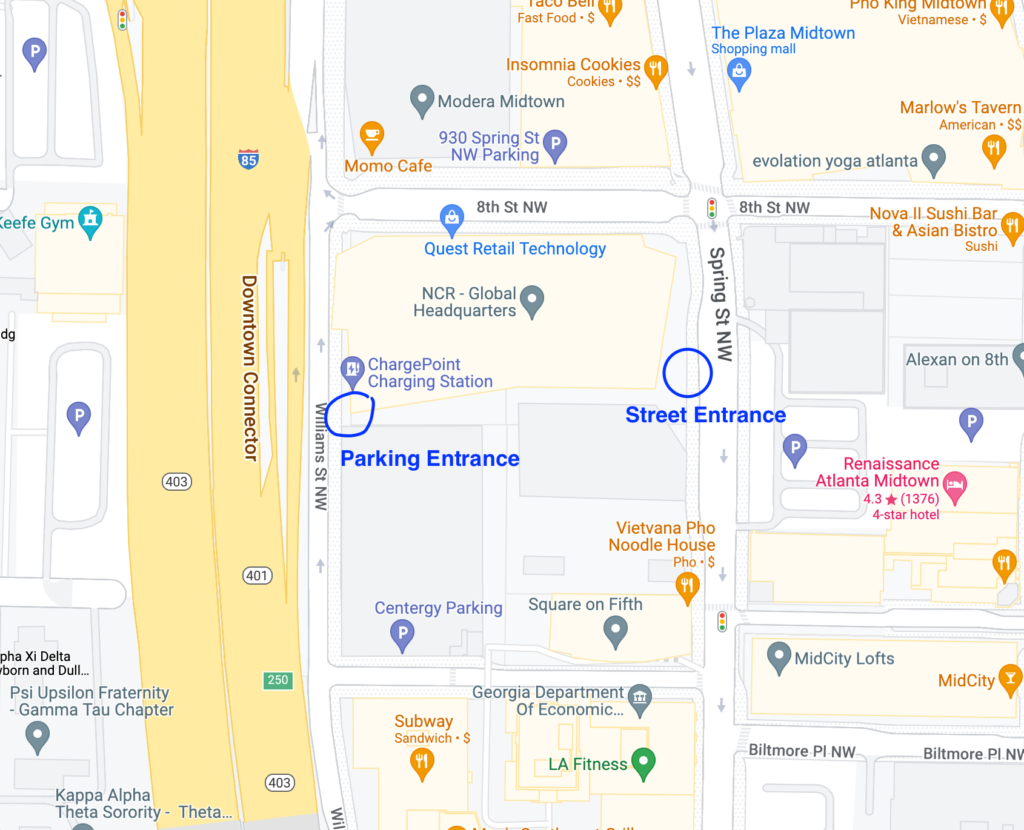 Rideshare or Public Transit
If you are taking rideshare or public transit, then you can use the main building address to navigate there.
NCR Global Headquarters, 864 Spring St NW, Atlanta, GA 30308
Use the entrance on the Spring St side of the building.
Driving
If you plan to drive, you can park for free in the NCR parking garage. This is on the opposite side of the building, located on Williams St. Take note that Williams St is one-way and northbound.
Note: you can not leave your car at NCR if you are leaving the building as it may be hard for you to get back in later. If you plan to go to an after-event hang-out, then you'll need to take your car and park it elsewhere.
You can use these coordinates to find the parking garage entrance:
33.77874091163421, -84.39047826390204
🚨 Here is a google maps link if that's helpful, but DO NOT trust the street view image. Google Maps does not have street-view for this segment of Williams St, so the images they show are actually for a nearby road called Abercrombie Place. If you try to reposition street-view onto Williams St, it will put you on the interstate instead. https://goo.gl/maps/mWXvcSrB1JH1ZSZC9
❌ Incorrect Parking
This is on Abercrombie Place, nearby. This is the wrong parking garage.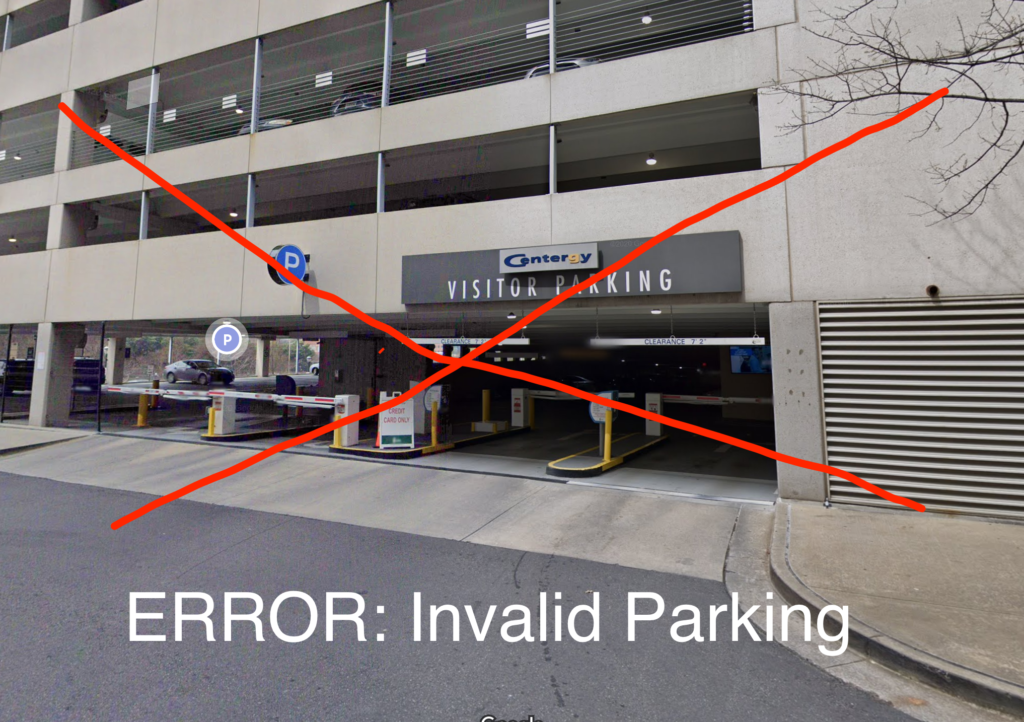 ✅ Correct Parking
If you are heading northbound on Williams St, this is what the NCR visitor parking entrance will look like.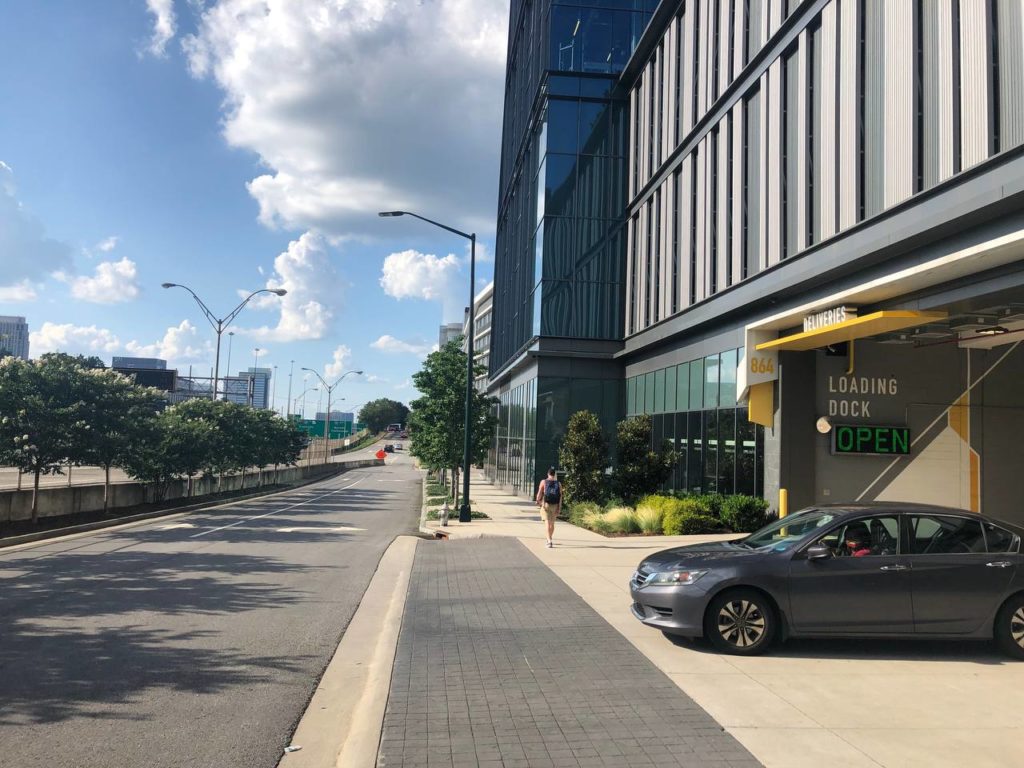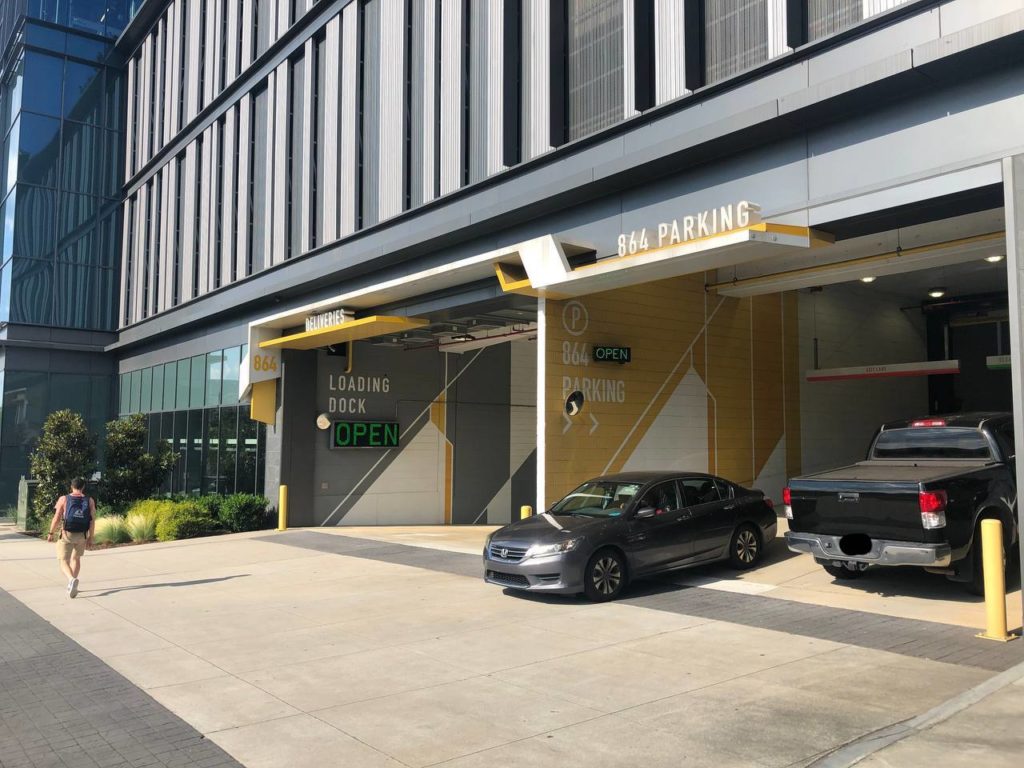 Enter the parking garage.
Drive up the ramp, then go left.
You will find a callbox on your right. Press the button, and when the security person responds, tell them you are here for the Atlanta BitDevs meetup.
Security will open the gate and you can park.
Once you are parked, look out for "Welcome, Lobby" signs and follow them.
Enter the lobby.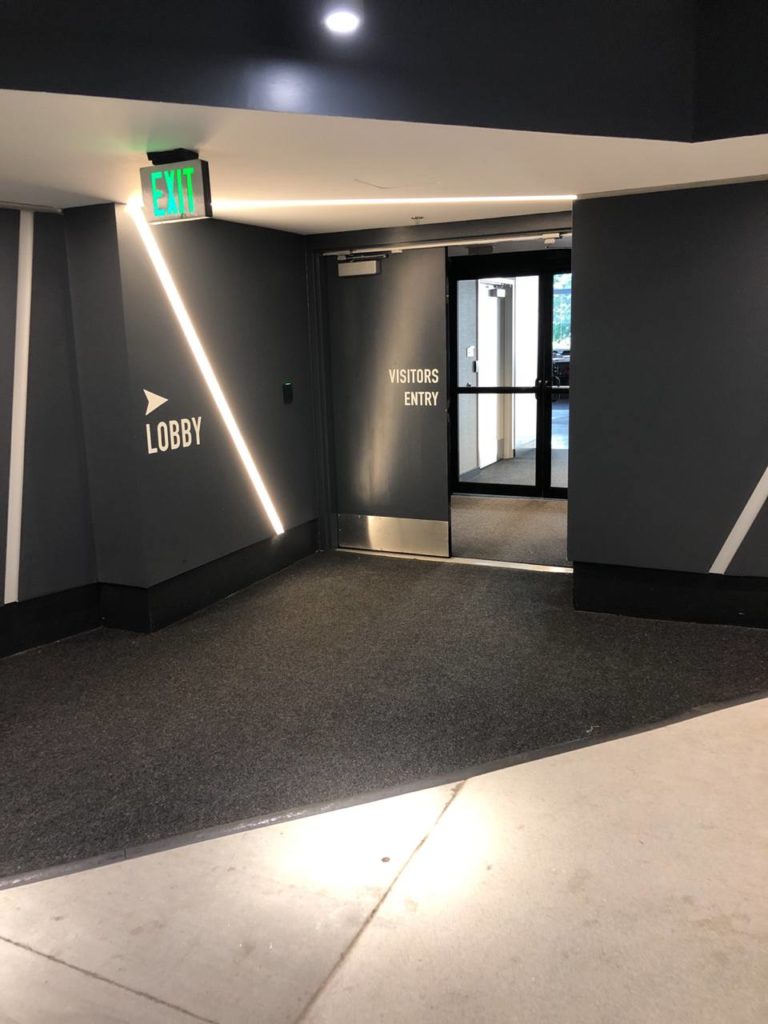 Once in the lobby, take a right.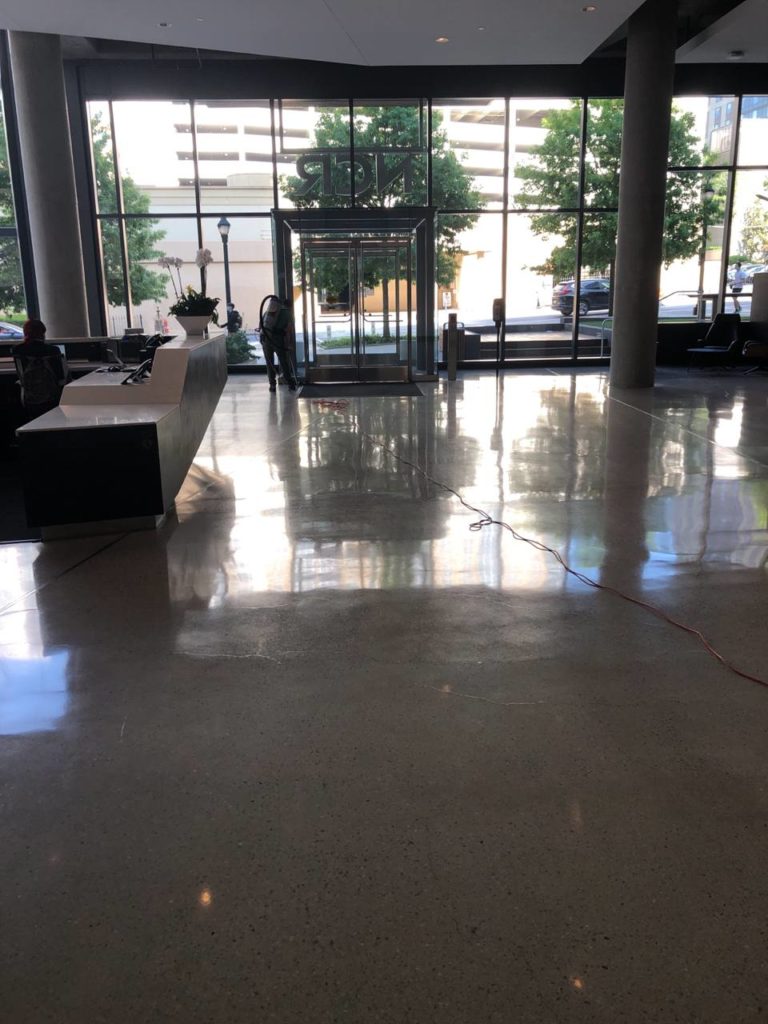 Head up the slight ramp past the cafe.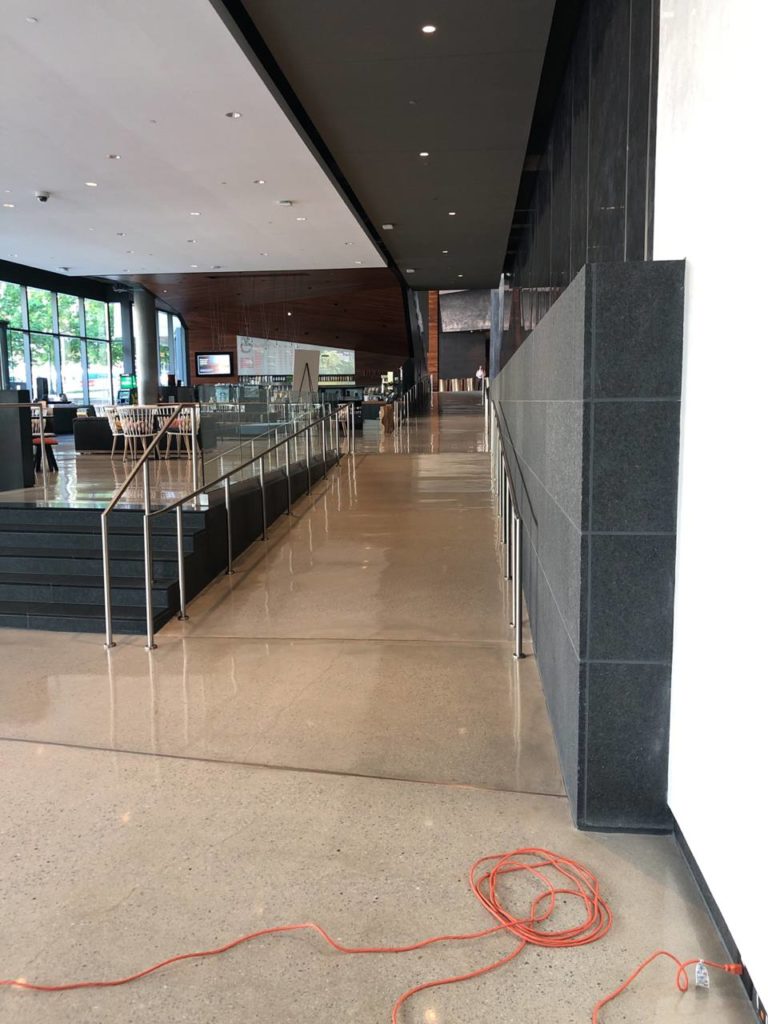 You will end up in our meetup space with the large projector screen.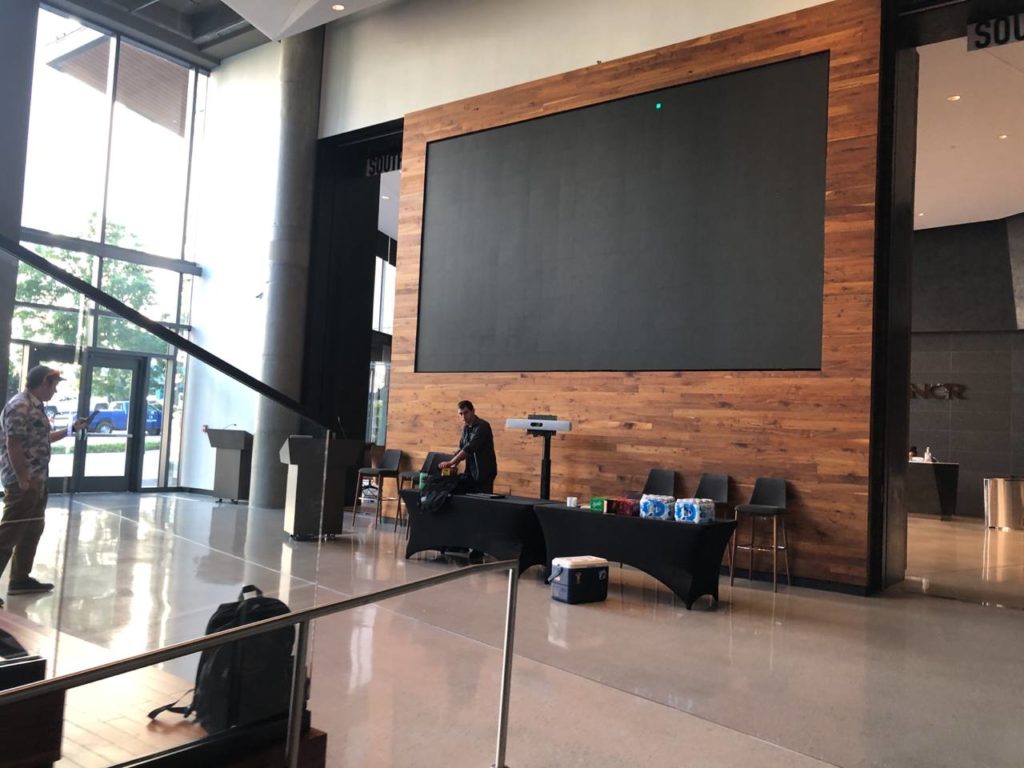 Seating is to your left.